In anticipation of the upcoming ReImagine Reno Arts & Culture focus group on Tuesday, August 18th we've pulled some quotes from responses from the last open-ended question on the ReImagine Reno survey to get the conversation started.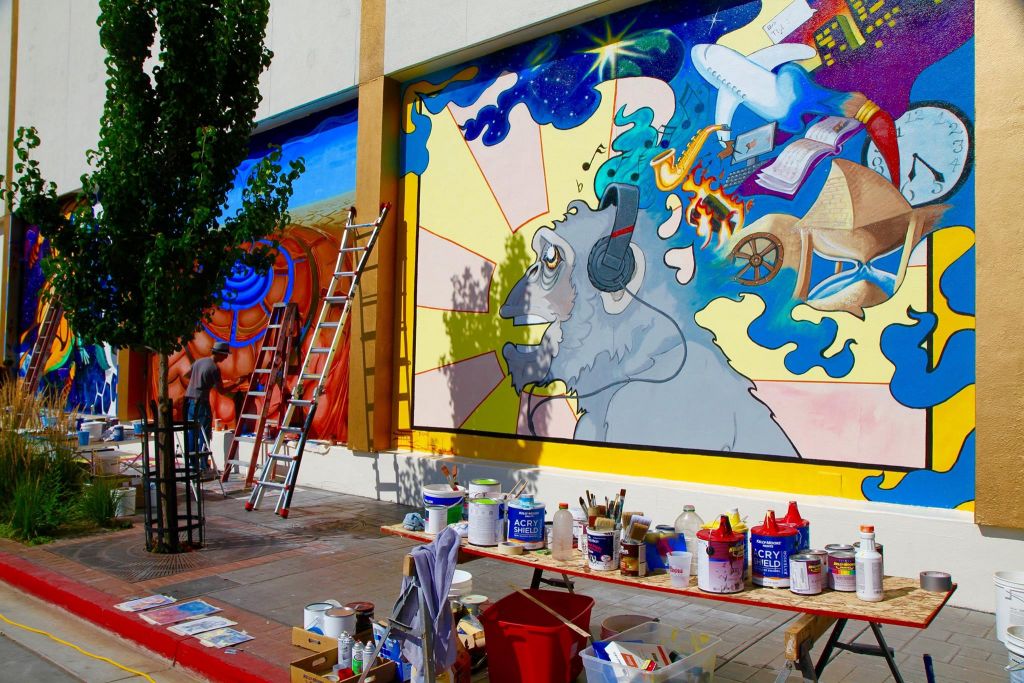 Similar to comments on historic preservation, a focus on developing a strong arts and culture program in Reno seems to be universally seen as a positive development. But the path forward was more divisive, with some thinking we should invest in expanding programs and others questioning if we should redirect spending to other issues. One commenter wondered if we have reached a saturation point, while another would like to see Artown year-round.
Please read the ideas below for yourself and think about where you fall in the discussion. Remember these are just a few examples. Add your ideas by taking the survey and joining the conversation at the ReImagine Reno Arts & Culture focus group by RSVPing here.
---
"I love the shift towards art, local business, and local food/beverages. I also love that the City is buying sculpture art for display. I think that will be iconic." – Submitted on 7/27 3:39 PM
"Artown year round! I love the influence Burning Man has had on Reno, keep it up." – Submitted on 7/27 2:54 PM
"I would love to see a well funded, robust and well staffed arts and culture program that recognizes the breadth of cultural wealth present in Reno and is accessible for all." – Submitted on 7/27 1:08 PM
"I would like to see a permit and review process developed for murals. There needs to be a limit and some design standards. I live in Midtown/Wells and murals have reached a saturation point. When it comes to murals, less is more." – Submitted on 7/23 1:49 PM
"I love much about Reno. One thing that could increase my satisfaction is for the City to concentrate more money on necessities rather than wants. For example, put more money into abandoned vehicle and graffiti abatement, road repair, etc. rather than spending money on arts, a new logo, and other feel-good projects. After the needs are met, then we can think about spending money on wants." – Submitted on 7/23 9:15 AM
"I love the changes I've seen in Reno in the past decade — it's SO very much a welcome change from the decade prior to that. We should definitely be focusing on our strengths: arts, culture, history, local food, and our perfect size for creating a healthy walkable/bikeable community." – Submitted on 7/22 5:44 PM
---
Join the conversation on Arts & Culture by using the hashtag #ReImagineReno on social media and attending the upcoming community meeting.